Public Private Partnerships
The term « PPP (public private partnership) » designates a long-term agreement between an economic operator named Partner and a Contracting Authority.
PPP is governed by one or more contracts, for the performance of works, and / or the provision of a service which contributes (s) to public service or of general interest, for which the private partner supports a certain number of risks and investment and / or management and operating responsibilities.
Public-Private Partnerships (PPP) have been identified as one of the priority modes of development and management of the country's public infrastructure and services. The Government has thus launched work aimed at developing a clear institutional and legal framework for PPPs. The objective is to define a harmonized framework for the implementation of PPPs as a reference for project leaders, whether public or private.
Djibouti's PPP policy is one of the important levers for implementing the « Vision Djibouti 2035 » strategy by contributing directly to the pillar « Diversified and competitive economy, driven by the private sector » and indirectly to the other four pillars . It draws heavily on and promotes good international practice in the implementation of PPPs.
Djibouti's PPP policy pursues the following four (4) fundamental objectives:
Contribute to the economic development of the country, and in particular to regional economic development, while respecting the principles of sustainable development.
Improve the quality of public services and infrastructure or general interest projects by benefiting from the know-how, efficiency and innovation capacities of the private sector.
Optimizing the use of public resources in the provision of public services and infrastructure projects.
Foster diversification of the economy, growth of the local private sector and employment.

ul>
The PPP responds to a need of general interest or which contributes to the public service.
PPP is a global contract: (pre) financing, design, construction, operation, maintenance.
PPP is a long-term contract
The PPP is pre-funded by the private person.
PPP is a public contract under private contracting authority.
Encourage the private sector to deliver projects on time and on budget.
Impose a certain degree of budgetary certainty when defining the costs of present and future infrastructure projects.
Enabling the maintenance-maintenance and / or operation of assets to be sanctuarized, in particular to guarantee the performance of the quality of the service rendered to users in fine.
Develop the capacities of the local private sector through joint participation in the Partner's capital with large international companies, or as a subcontracting possibility for local companies.
Diversify the economy by improving the country's competitiveness by enabling infrastructure development.
Achieve long-term value for money through adequate risk transfer to the private sector throughout the project.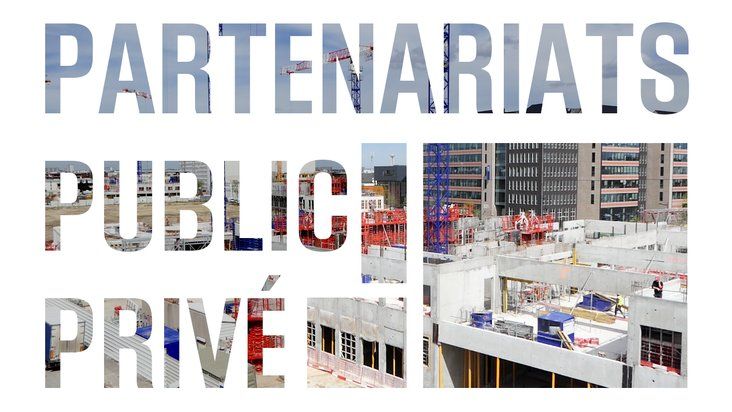 Two large families of PPP
Concessive
The Partner's remuneration is substantially linked to the result of operating the service or the work and comes mainly from operating revenue, most often collected directly from users.
Payment essentially by the user or the operator of the work.
The concessionaire bears the risk of operating the facility.

ul>

Public payment

The Partner's remuneration is provided by the Contracting Authority for the duration of the PPP. This remuneration is linked to performance objectives, in particular linked to the availability of the work or service, and may include Annexed Revenue.

Payment by the public body linked to the performance objectives.
Risk sharing between the public and the private sector.

ul>

All about PPP