Mobilization of Financial Resources
The Republic of Djibouti benefits from numerous financings, in the form of loans and donations, which allow vital projects to see the light of day and put the country firmly on the path of development. The Ministry of Economy and Finance in charge of Industry (MEFI), as responsible for « relations with development partners », works tirelessly to increase the mobilization of funds from donors, improve the implementation implementing development projects, and strengthening the effectiveness and coordination of the country's development assistance.
Thanks to the concerted efforts and hard work of sector ministries, implementing agencies and donors, Djibouti is mobilizing and implementing more funding than ever. MEFI has also initiated in-depth work with all stakeholders in order to improve programming, implementation, monitoring and evaluation, and aid coordination in Djibouti.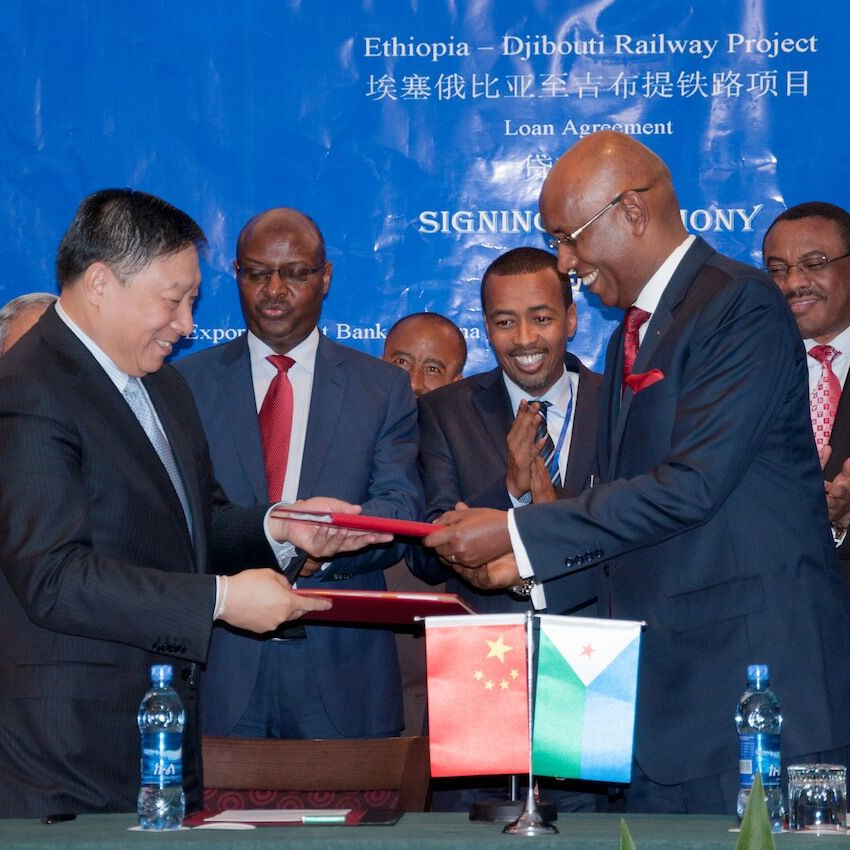 Government-Partner Dialogue Framework
The purpose of the Dialogue Framework is to facilitate the mobilization, coordination and effective use of external aid contributing to the implementation of national development policy.
In particular, a Dialogue Framework makes it possible to:
Associate the TFPs with the government's strategic orientations, such as the Djibouti Vision 2035 and the Accelerated Growth Strategy for the Promotion of Employment (SCAPE) 2015-2019;
Facilitate the implementation of projects, by quickly addressing deadlines, simplifying procedures, and developing joint funding;
Boost the effort to mobilize resources, by agreeing on coherent action strategies, by sharing project ideas, by maximizing the comparative advantages of partners, and by avoiding duplication, sources of frustration; < / li>
Decompartmentalize the actors, both on the administrative side and the TFPs, so that together they can contribute to job-generating growth and work in favor of the poorest populations;
Agree on a common approach to monitoring and evaluation of development strategies and operations.

ul>
Insurance Industry Regulation
Insurance is an operation by which a person (the insurer) undertakes to provide a service, within the framework of an insurance contract, for the benefit of another individual (the insured) during the occurrence of a risk and subject to the payment of a contribution or a premium. Risk is the object of insurance. An insured person takes out insurance to protect himself against harmful events (illness, fire, theft, death, etc.) or against the risks linked to certain objects he owns (automobile, home, etc.).
The national market is made up of two insurance companies under national law and an economic interest grouping GIE called Pool assurances.
The products sold are: automobile liability insurance, accident and sickness insurance, general liability, fire, transport, various risks.
The insurance activity in Djibouti is governed by texts of laws and decrees whose insurance and financial sector monitoring department strictly monitors the strict application of these texts.
Put this picture somewhere on this part. Link to download: https://www.avipur.alsace/wp-content/ uploads / 2018/10 / ion-boiler -2018. p>
Analysis of funding by donor
Bilateral donors represent almost two thirds of the amounts allocated to external under-funding projects. Indeed, bilateral donors represent 56% of investments while multilateral donors represent only 44%.
| | | |
| --- | --- | --- |
| Source of funding according to Donors | Allocated amounts in FDJ | Breakdown of funding by type of Donor as a percentage |
| Multilateral Donors | 211 715 853 606 | 44% |
| Bilateral donors | 266 408 145 098 | 56% |
| TOTAL | 478 123 998 704 | 100% |